Hospital Socorro de lo Alto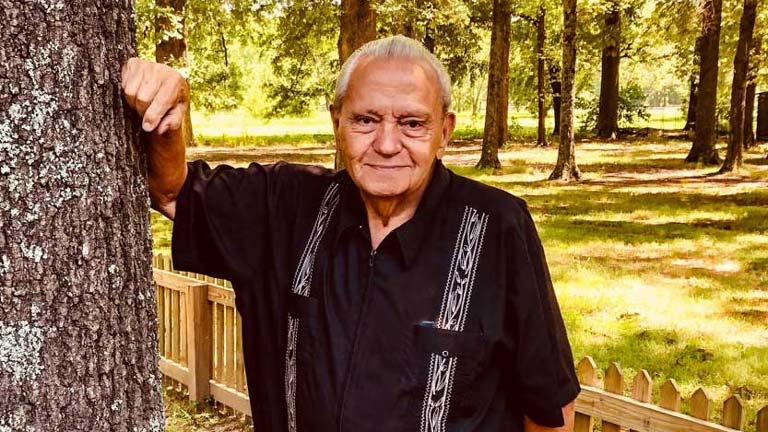 In 1986, Bobby Bowman, a physician assistant and missionary to Honduras, established a medical facility in a former orphanage in Sula. The property housed a medical clinic and an orphanage. Thousands of people visited Bobby Bowman for medical treatment. Bowman saved lives, delivered children and sat up all night with patients. He not only provided the best medical care possible, but he also taught them the love of Christ.
The clinic quickly grew in popularity, which attracted patients who needed more specialized care and surgical treatment. North American surgical teams started to participate and performed minimally-invasive procedures. The hospital advanced further when the village got electricity. With more sophisticated equipment, more specialized North American teams started to travel to the hospital.
After Mr. Bowman retired, the parent organization could not find a replacement and the hospital was forced to close in 2002. Many nearby residents requested that someone reestablish the hospital. Several people in the United States heard their call and started fundraising for a new medical center. In 2003, they were able to open a new hospital across the highway from the original. The new hospital kept the original hospital's name, Hospital Socorro de lo Alto which translates as "Hospital with Help from on High".
Who We Serve
Hospital Socorro de lo Alto is a Category II hospital located in the north-western part of Honduras. The hospital provides year-round care for people mainly from the surrounding area, but patients will travel from all around Honduras to seek the care offered at the hospital.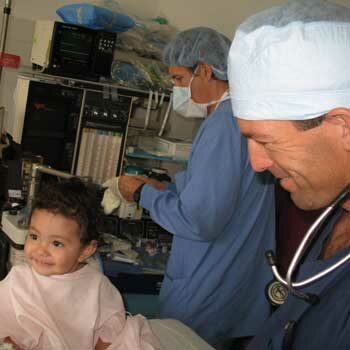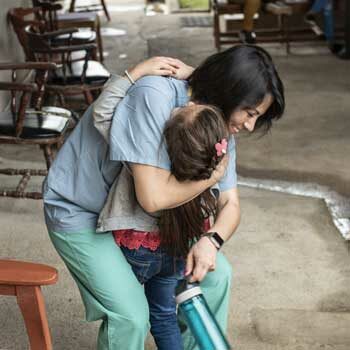 How We Serve
In 2015, Hospital Socorro de lo Alto became an official hospital, meeting all requirements for designation as a non-governmental organization (NGO). In 2016, the hospital met all the requirements of the Honduran College of Medicine to become a Category II hospital. It has twenty-six beds, four operating rooms, a pre-operating suite, a recovery room, central sterilizing facilities, an emergency room, laboratory, radiology suite, labor and delivery services, and a pharmacy. The hospital has a 24/7 physician and staff on site and is supported by American teams who serve on short term mission trips providing specialty care that would not otherwise be available.
About Our Work
In 2019-March, 2020, 21 North American teams representing various medical and dental specialties, as well as construction and Vacation Bible School teams, went on short-term mission trips to the hospital. The teams served at the hospital in Sula, as well as in the rural and mountain villages.
Medical team specialties include orthopaedics, Ob-Gyn, general surgery, ENT, GI, urology, ophthalmology, podiatry and dentistry.
Our Mountain Ministry teams consist of three specialties: Medical, Dental, and Women's care. These teams are comprised of doctors, nurse practitioners, dentists, team members and hospital staff who go into surrounding villages to provide care to those who cannot travel to the hospital.
In total, these teams saw over 6,000 patients with 602 surgeries performed.
Construction teams support the hospital and surrounding communities with maintenance and improvement projects.
Our teams also use this as an opportunity to share the Gospel to help open doors to not just physical healing, but spiritual healing as well.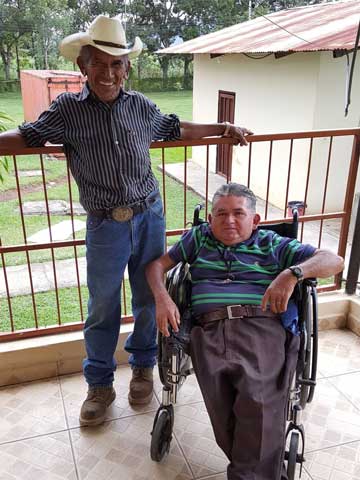 Throughout its history, the hospital has done so much more than provide medical care for its patients. Take, for example, Julio and Manuel. Julio has cerebral palsy and couldn't walk, Manuel is a paraplegic confined to a wheelchair. As children, they were brought from San Pedro Sula, dumped from a truck and left at the orphanage started by Bobby Bowman. Bobby Bowman along with two of the orphanage's house parents, Wayne and Darla Ely, taught Julio to walk by standing him against a wall and asking him to walk to the table at mealtime.
Bowman, the Elys and the other children encouraged Julio, even if he was just able to take a single step. After months of persistence and many falls, Julio made it to the table on his feet. Julio is now able to walk with just a cane.
As the orphanage was phased out, the staff of Hospital Socorro de lo Alto took on the privilege of caring for Julio and Manuel. Manuel learned to cut gauze and fold sponges for use in surgery. He now works Monday-Friday and gets paid for his efforts.
In 2005, the hospital hired Tomas, who is unable to speak or hear. He now performs maintenance tasks and assists with lawn care with a glad heart. In 2012, the hospital staff evaluated his living conditions, medical needs and need for a stable, loving living environment. In response, the hospital now provides him with a room he calls home. He gets paid for his work and the hospital staff provides for the rest of his needs. Although Tomas has slowed down a bit with age, his love for the hospital and all people is evident every time he smiles or offers a firm handshake.
Manuel, Julio, and Tomas are part of the hospital and part of our hearts.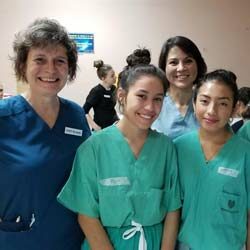 Key to fulfilling its mission of delivering quality health care, the hospital provides educational opportunities for current and prospective staff members. Through education and stable employment, the lives of Honduran people are improved and stabilized.
The Department of the State of Santa Barbara has established a school of nursing in the town of Sula where the hospital is located.
The director of nursing of the hospital is the professor at this school and the hospital is the clinical learning center for the school.
The hospital also provides on-going in-service education for the hospital nursing staff, as well as requiring attendance at continuing education classes and seminars. Their expenses are paid for by donations.